When it's dark, you see, hear and discover more. All your senses become honed to see sparkling stars, listen to exciting stories and descry silhouettes. Discover the Milky Way in the sky? There's a very good chance it's visible thanks to very little light pollution in (South-West) Friesland. And if you're lucky, you may even see the tail end of the Northern lights: a red glow. The exciting hours of the evening and night are the perfect time to enjoy a guided tour around the city or the woods. What souls still linger there? 'Discover the Dark' in Waterland van Friesland!
There is little air pollution in Gaasterland as yet, which makes it good for stargazing and possibly even spotting the Milky Way. Choose an evening with clear skies and head for the Oudemirdumerklif viewpoint (52°50'12.12"N 5°31'58.60"O) or the Mirnserklif viewpoint (52°51'02.56"N 5°28'49.49"O). A dark clearing in Rijsterbos woods is also the perfect place to gaze at the stars, but you're not officially allowed in the woods after dark. There is however a spot where you are allowed to be, at the 'Wyldemerk' (52°52'02.32"N 5°31'30.69"O). The best time of year to look for the Milky Way is in August, September and October. During autumn, you need to face in a more southerly direction, and south-westerly in the winter months. Don't use a torch, because your eyes need to adjust to the darkness. Simply wait 10 minutes in the dark and you'll soon see the stars.
The Mar & Klif visitor centre in Oudemirdum sells great maps of the stars as your guide. www.marenklif.nl
In Waterland van Friesland, very special events are organised around the theme of 'Discover the Dark'. Explore Woudsend by candlelight for example, get the shivers with the mummies in Wiuwert one dark evening, enjoy an evening walk with a guide in Sneek or Lemmer, visit the 'Alice in Bangweer' musical theatrical show, with the entire village acting as the backcloth, or take a night walk in Rijsterbos woods. The exact agenda with events can be found on our website.
"Don't use a torch,
because your eyes need to adjust to the darkness."
GATES OF LIGHT
Each day, more than 200,000 cars pass under the 'gates of light'  by Daan Roosegaarde on the Afsluitdijk. In the dark, the strips are illuminated by the headlights of these passing cars. This transforms the 'entrance gateway' to Waterland van Friesland into a futuristic arrival past the monumental sluice gates dating from 1932. In 2019, Daan Roosegaarde won the 'International Architecture Transportation Award' for his 'GATES OF LIGHT'.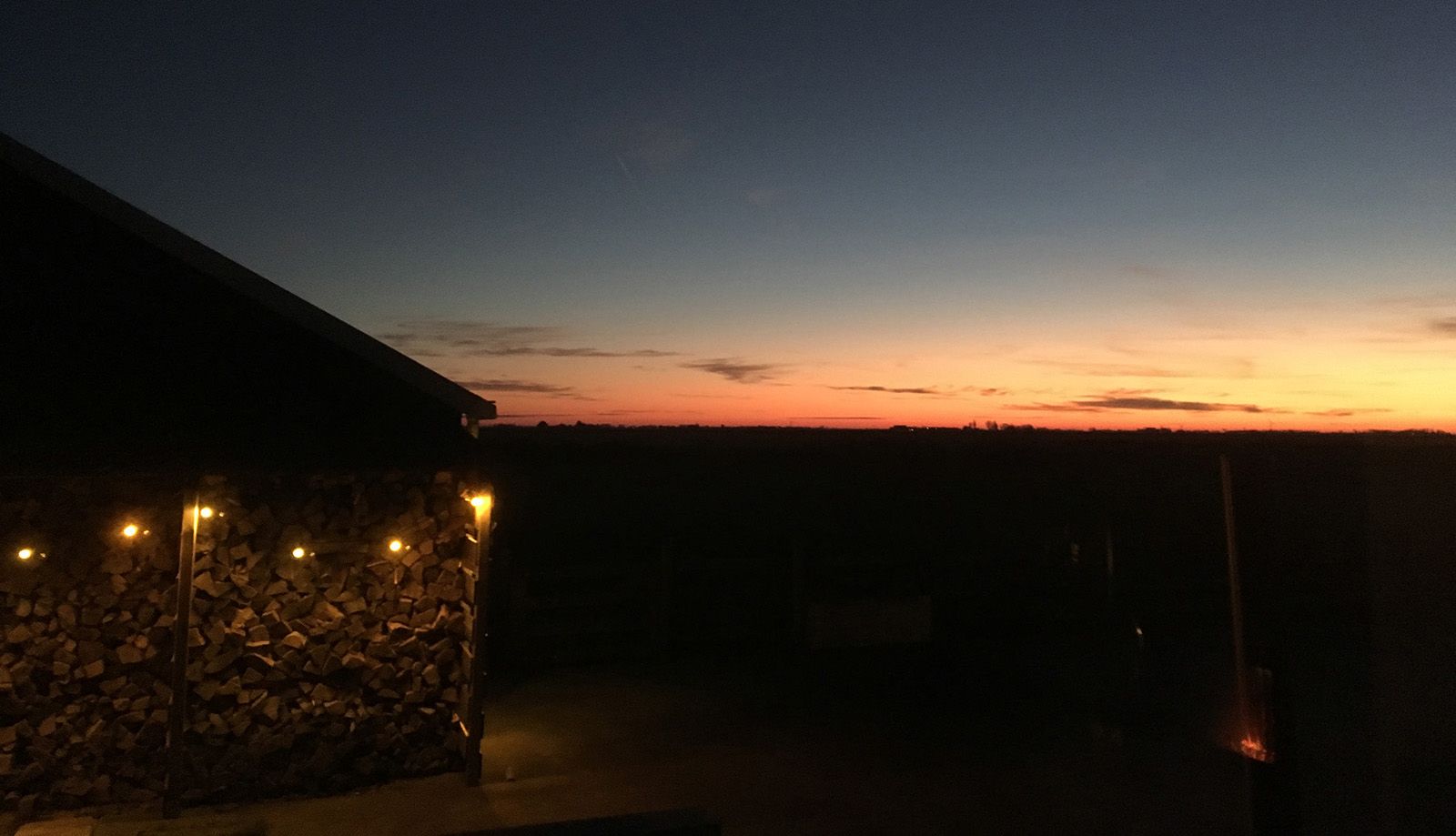 Staying overnight
The Ûnder de Wol B&B (Friesian for 'under the wool') offers a 'feel the night' package. It includes wood for burning in the fire pit on the patio, a book about stargazing, a woollen blanket to get you cosy and a bottle of Berenburg bitters. Afterwards, why not warm up in the Finnish Sauna? All the ideal ingredients for you to enjoy the Friesian starry skies close to the lovely village of Sandfirden. Check out the package here. www.underdewol.nl