The old trading village of Woudsend lies nestled between the Heegermeer and the Slotermeer lakes. Its location is perfect for (freely!) mooring your boat in the marina and exploring the village. But even if you're not a water sports enthusiast, Woudsend is definitely worth a visit. Here are a number of tips for 24 hours in Woudsend.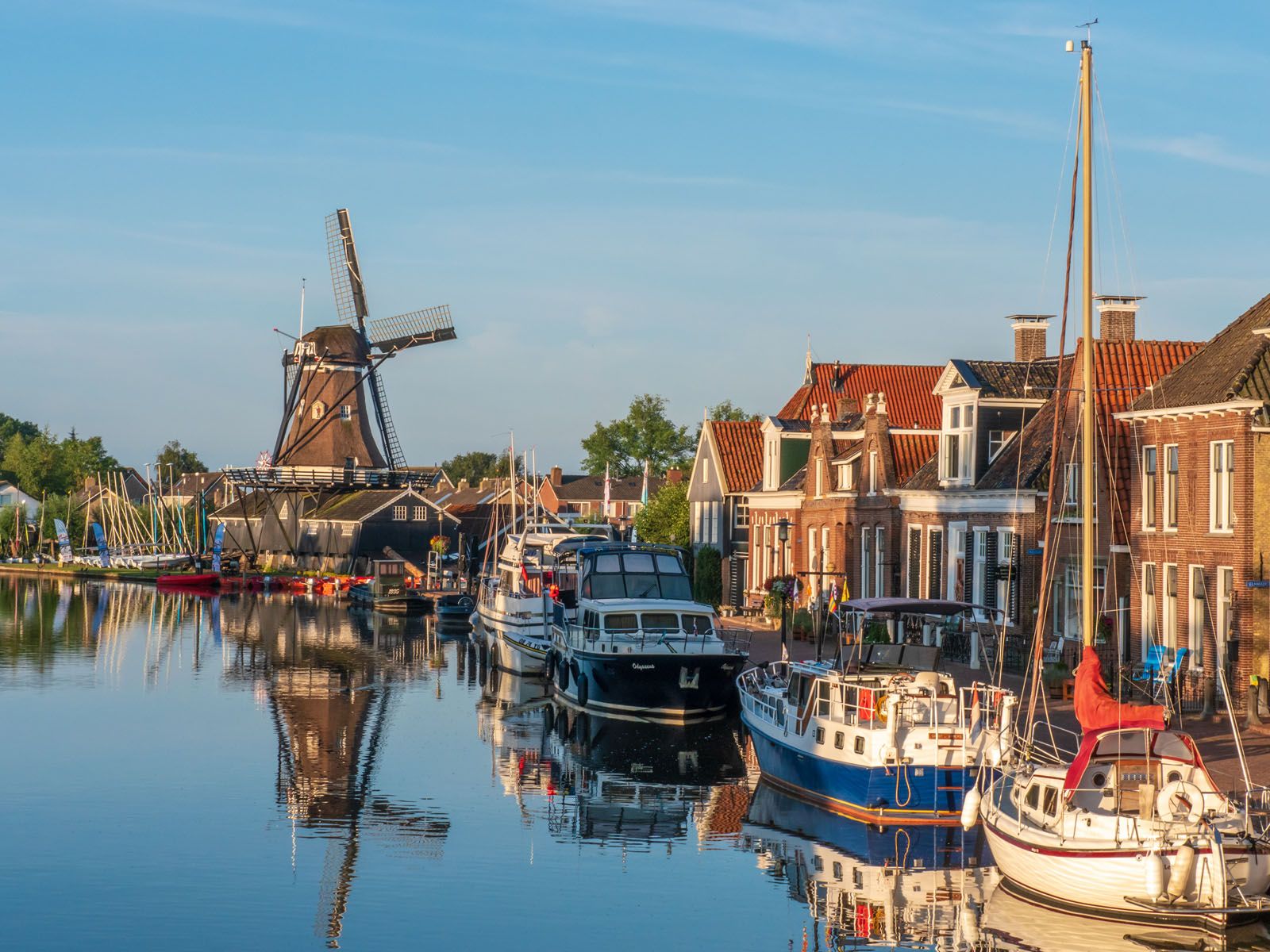 10:00 hours
Start the day well with a nice cup of coffee or tea. Sitting on the patio of 'café/restaurant de Watersport', near the bridge, you'll have first row seats for one of the busiest stretches of water of Friesland. In the summer, boats pass through here continuously. Tip: if the home-made cheesecake is available, don't miss it!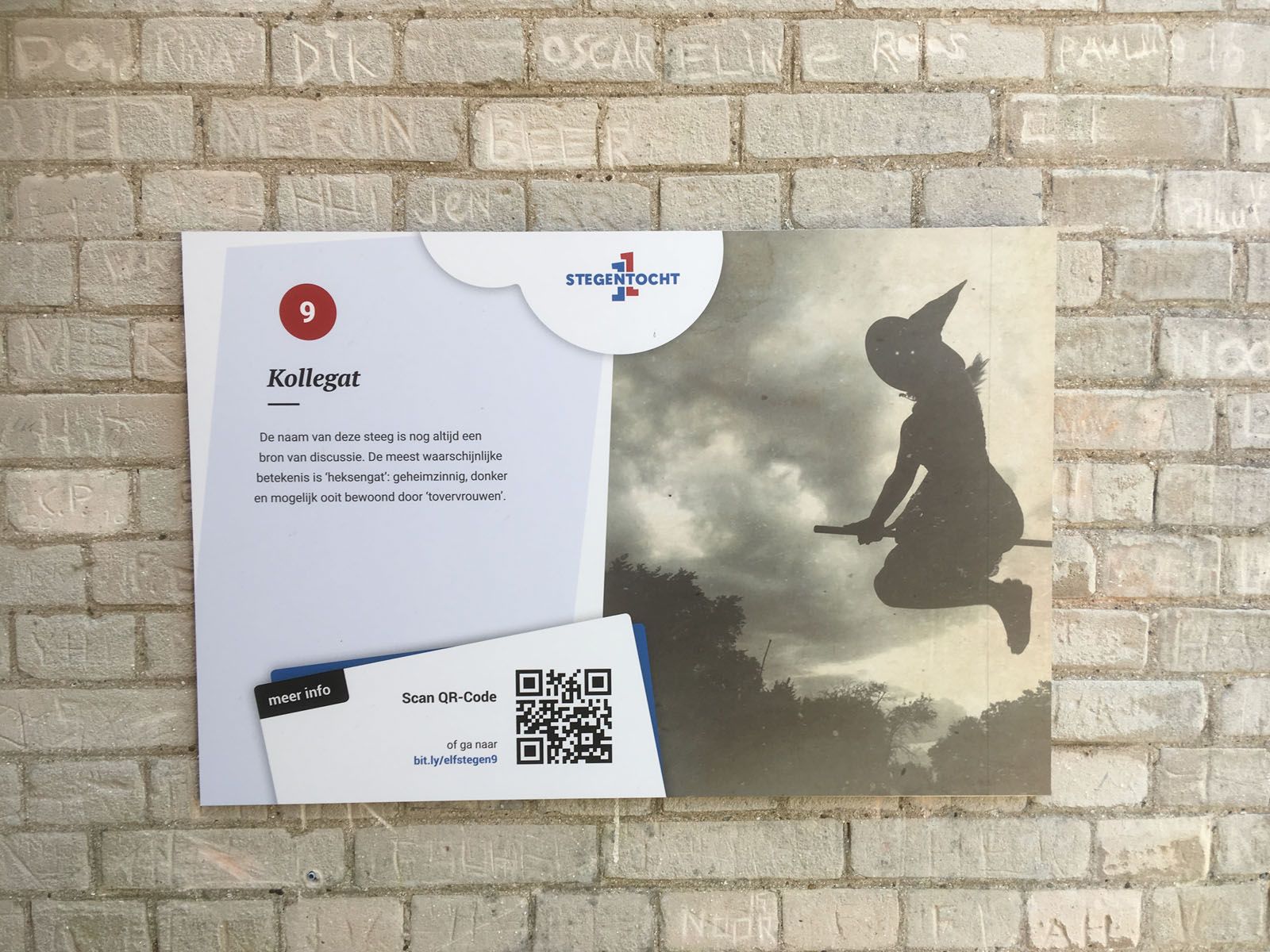 11:00 hours
Would you like to join the 11 Alleyways Tour? This route takes you through all the cosy alleyways, where you can admire the beautiful houses and Woudsend from a different point of view. Each alleyway tells its own story. Take the Kollegat alleyway for example. Do you see all the names written on the wall? Over the past decades, loving couples have committed their relationship to eternity here. The wall is still popular among young people from Woudsend who embarrassingly or hilariously sometimes make out the names of their parents on the wall. Follow and read the route on www.elfstegentochtwoudsend.nl, so you can see exactly where you are, using the GPS on your smartphone. Or pick up your free route flyer from any shop in Woudsend.
12.00 hours
A heavenly lunch? Why not take a break at a unique spot at Church Restaurant 't Ponkje in Woudsend, in the Fermaningsteech alleyway? 'Ponkje' refers to the Frisian word for the collection bag, as this restaurant has been built in the former Baptist church of Woudsend. There's no mistaking that: the pews, gallery, organ gallery, pulpit soundboard and the collection bags have all been preserved. Useful tip: there's a special children's menu.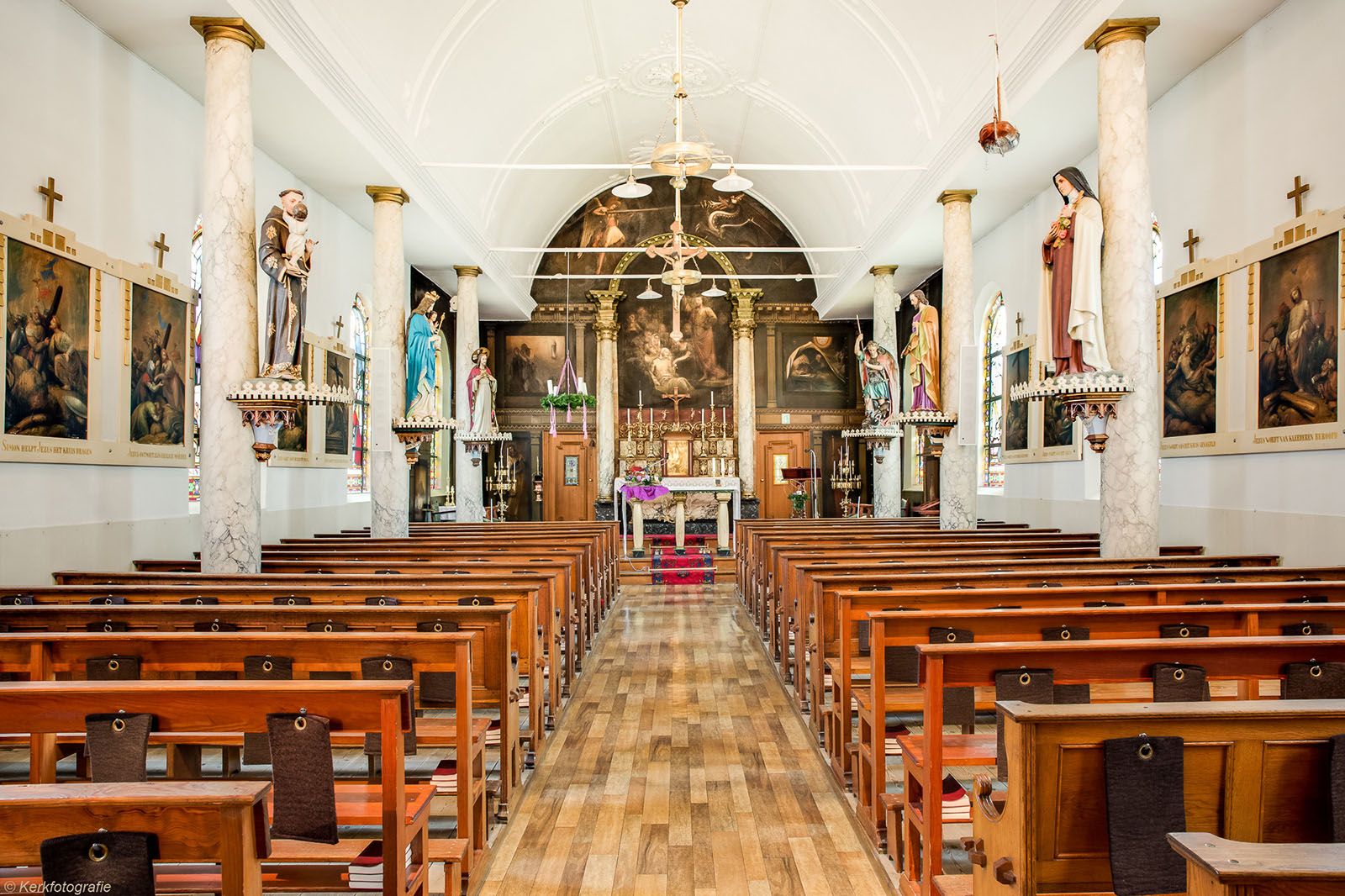 13:30 hours
In the summer months, on Saturday afternoons St Michaels Church is certainly worth a visit. This is the oldest Roman Catholic Church of Friesland and the only existing 18th-century conventicle church. There are hosts and hostesses available who will be pleased to tell you more.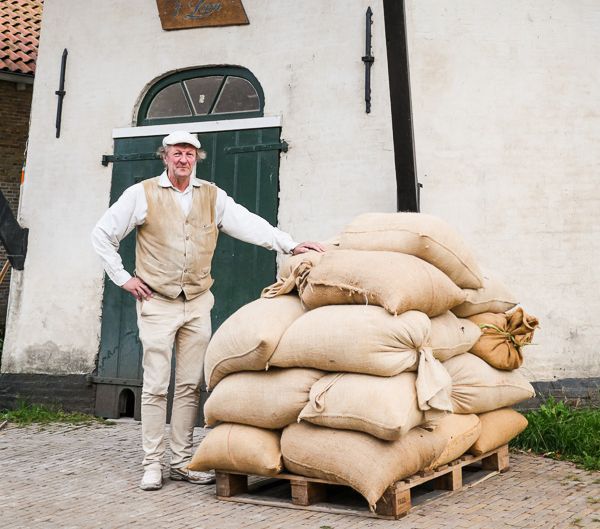 14:30 hours
The Molestrjitte in Woudsend is home to a working 17th-century flour mill with its own shop. Cees Notenboom is the miller at Het Lam mill, where he grinds various types of grain into flour. Cees sources his grain from organic regional farmers wherever possible. The flour is sold to local bakers, but also to the Frisian Us Heit beer brewery. There, special beers are brewed from the malt. The mill is open for visits and the shop sells bread mixes for you to try your hand at baking at home.
15:30 hours
Woudsend has two art galleries where you can enjoy beautiful art and inspiring stories. Would you like to visit Galerie LYTS at Midstrjitte or Galerie Iris Anders Mooi at Iewâl? Or perhaps both?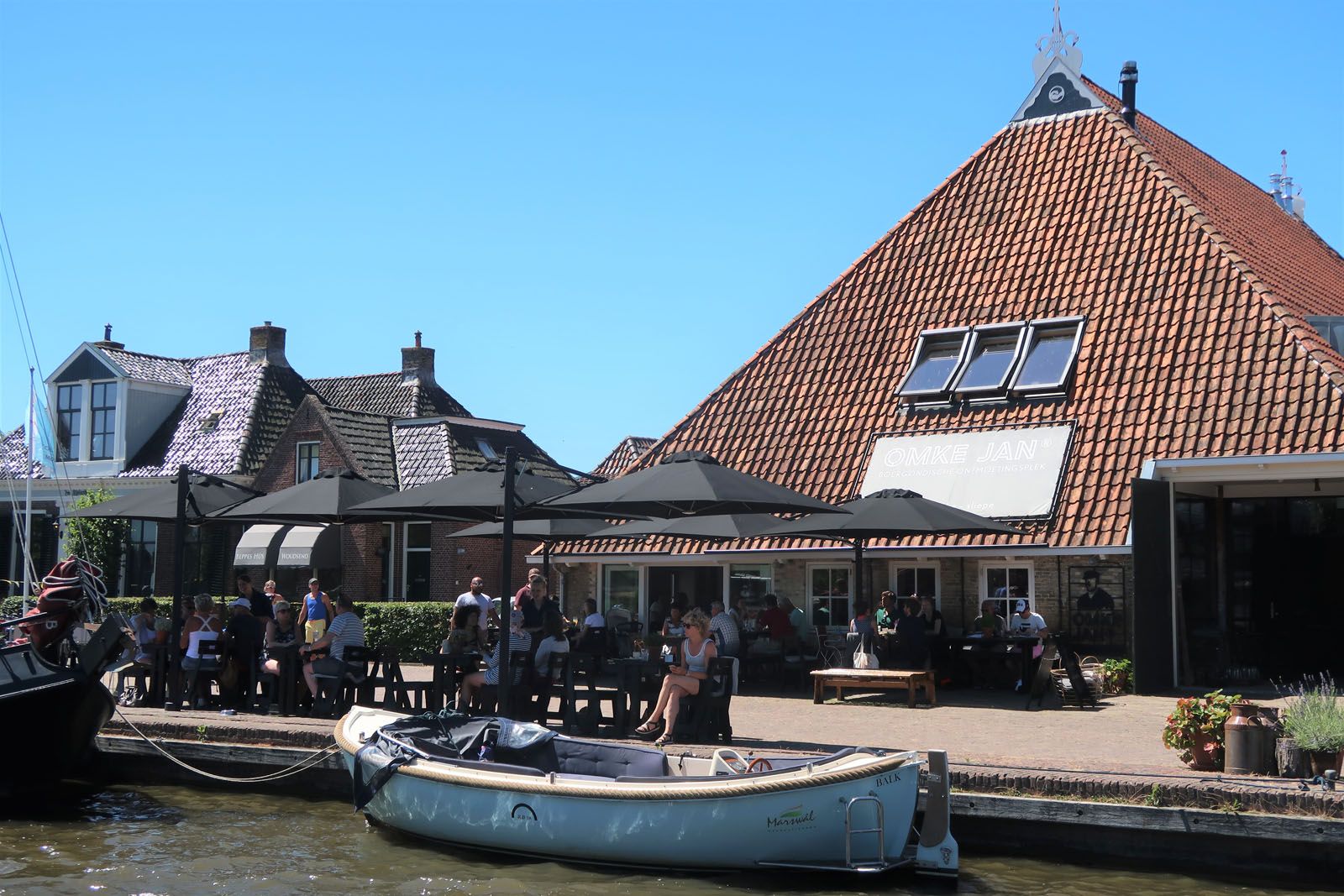 18:30 hours
Fancy a meal without frills? Then head for Omke Jan (Frisian for Uncle Jan). Here you'll find good, honest dishes, prepared using products sourced directly from local farmers. Nice detail: the interior was designed by Piet Hein Eek, with a tribute to the old farm.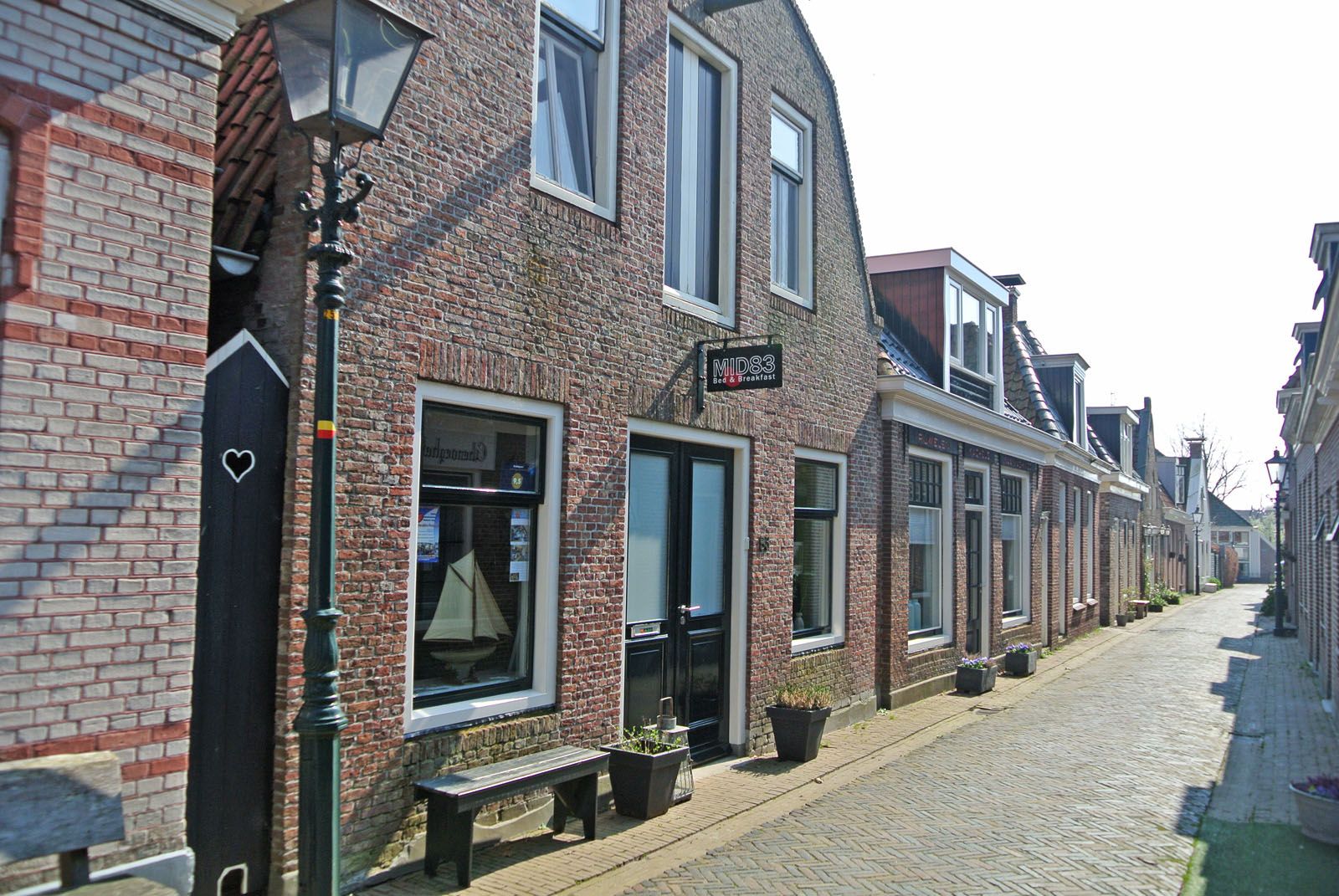 22:30 hours
After a lovely day in Woudsend, where better to lay your head than at B&B MID83. This old warehouse dating from 1835 originally housed a mast builder, but now provides comfortable accommodation in spacious bedrooms. Nice and cosy!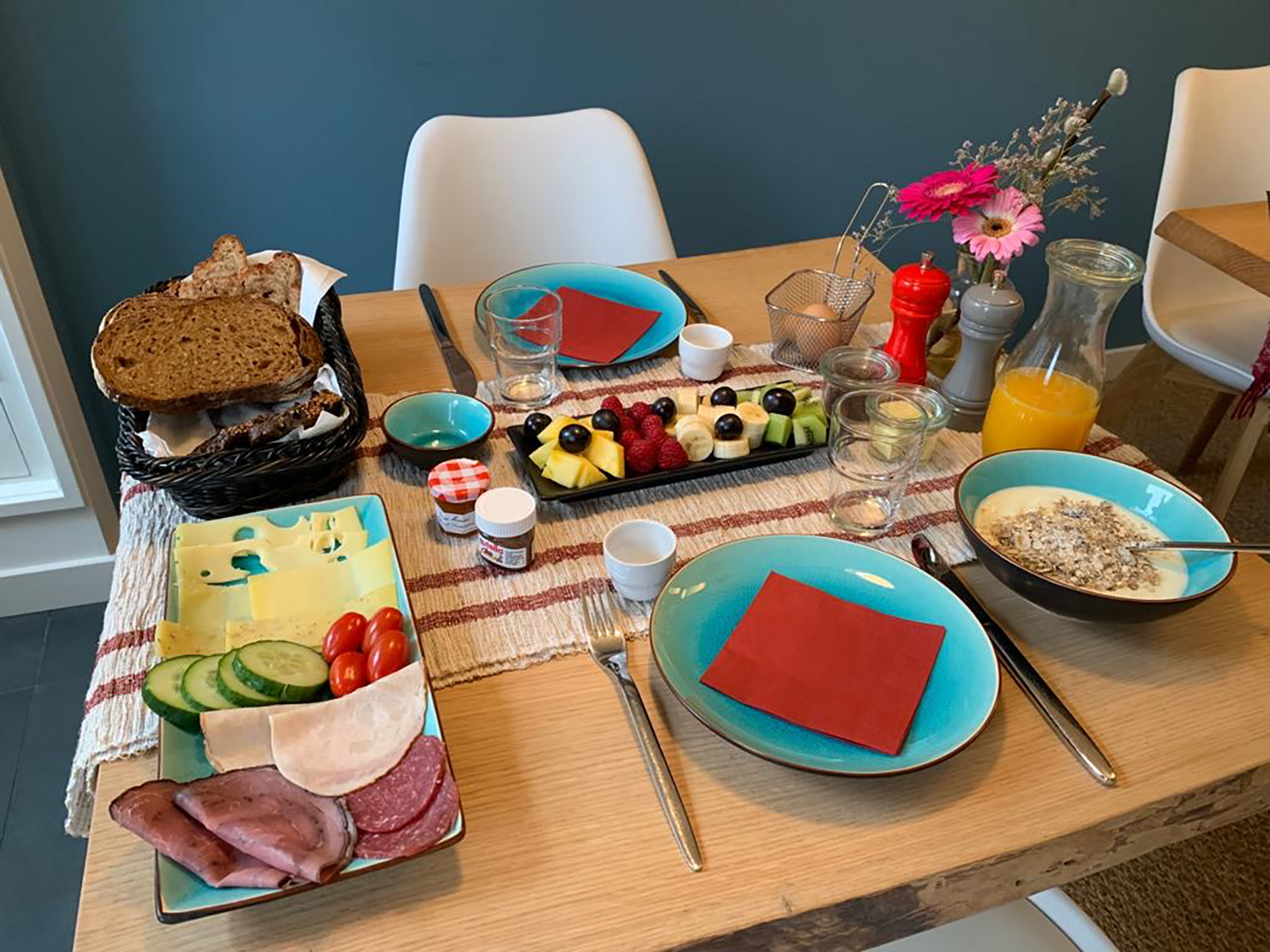 09:00 hours
After breakfast with delicious regional products at B&B MID83, you've come to the end of your 24 hours in Woudsend. Luckily there are plenty more villages and towns to be explored in Waterland van Friesland. Have you ever been to Hindeloopen, so popular among Lonely Planet readers? Or stood on the Water Gate in Sneek? Let's get going, there's no time to lose!
Farmers market
From 9 July to 20 August, a fun farmers market is held every Thursday from 11.00 to 17.00 hours, at Waechswâl.
Excursions
Organic sailing and walking excursions are organised from the Loswal in Woudsend. On board a traditional farming boat, you'll visit the Gouden Boaiem nature island and the farm on the island.
More information and bookings on www.goudenboaiem.nl