framed and free
in Waterland
Secure yet free at the prettiest spots
thanks to the MarBoei moorings
Their numbers have grown each year and there are now more than one hundred: the MarBoei buoys of 'Marrekrite recreation' in the Frisian waters. Most of the yellow and blue buoys can be found in Waterland van Friesland, and they always mark a very special spot in the middle of the water. Moor your boat at one of them to make it your own special place for a while. Away from all the hustle and bustle, surrounded by tranquillity and spaciousness. A source of inspiration which has been readily adopted by various poets.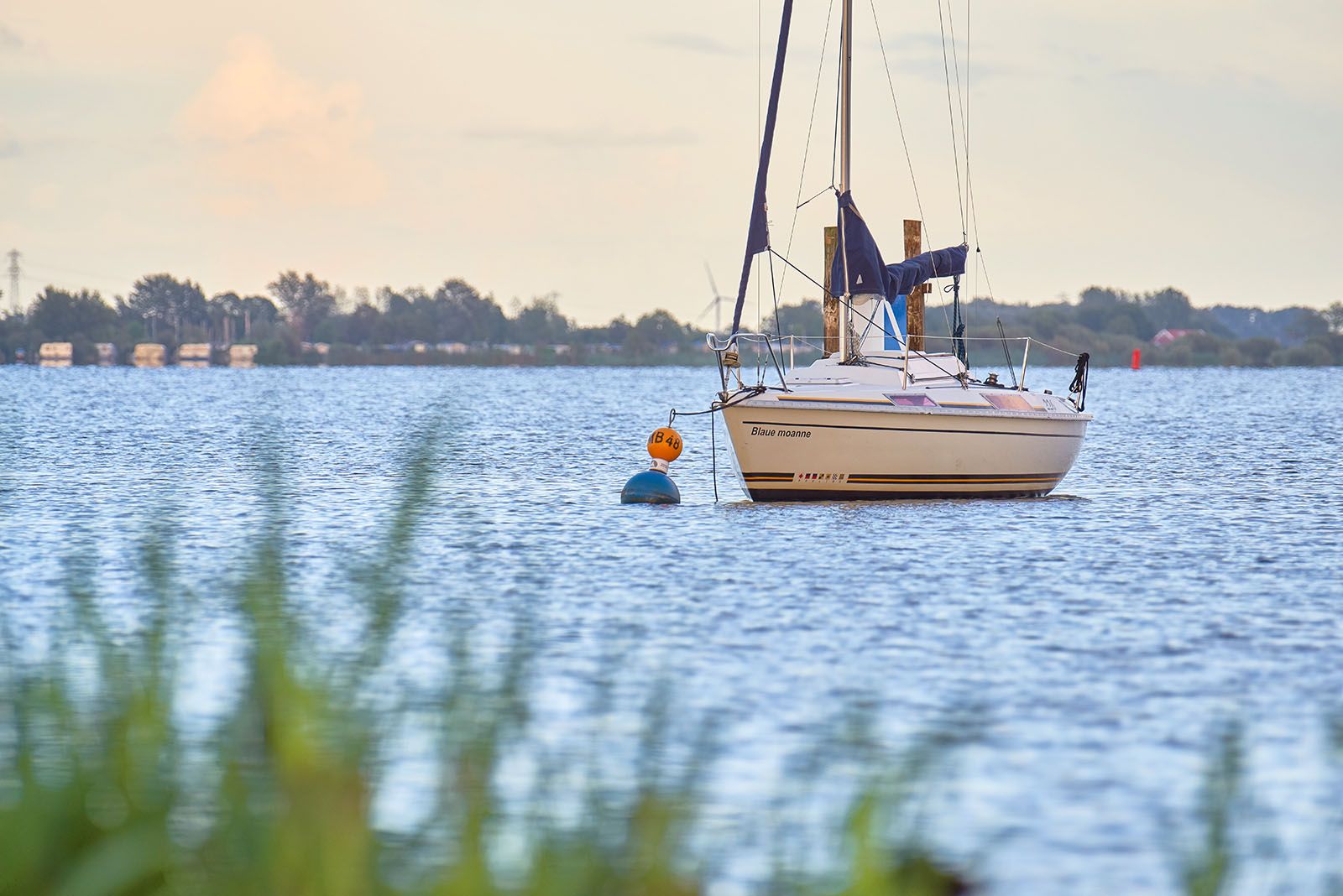 Poet Ellen Deckwitz took the first boat trip of her life for example, while Elmar Kuiper reflected on the past of the 'Swarte Brekken' and Jaap Krol went up and down on the 'Sleattermer Mar'. The poem by Erik Lidner is about the MarBoei buoy at Boornzwaag. Here, water and land became one in his eyes. He saw a tractor driving in the fields, from the water. It seemed as if they were at equal heights, both coexisting at the same level. The image continued to fascinate him, and inspired his poem. All the poems, moorings and information on the MarBoei buoys can be found at www.marboei.frl
BOORNZWaaG
A barge turns on open water
the tractor traverses the same plane flowers flower in uniform billows
bending trees the masts on the shore
huddled waterbirds
duckboards specked with feathers the stubble of reeds
in wet pasture a drowned village air bubbling to the surface
tree roots clinging to the zenith
the steel cable from the bottom to the buoy.