The National Landscape invites you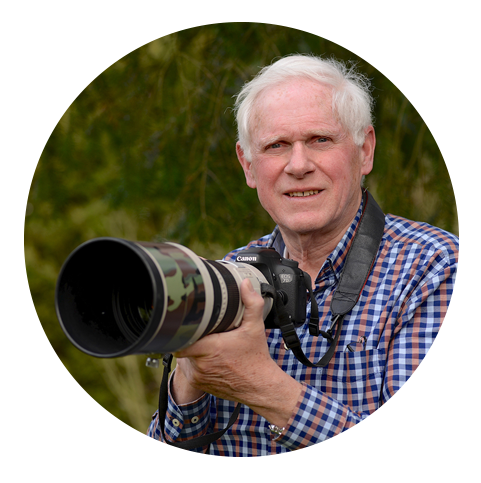 as told by landscape and nature photographer Jan Tijsma
Amazement, surprise, wonder… That is what I want to achieve in my photos. Photography is my means of communication to portray my passion for the National Landscape of Southwest Friesland. A region which stretches over most of the Waterland van Friesland: from Lemmer, towards Joure and from Sneek via Bolsward to the IJsselmeer Dam (Afsluitdijk), and then along the coastline of the IJsselmeer lake back to Lemmer.
Now I no longer need to work, I have plenty of time for photography. That tranquillity and silence is recognisable in my photos. Before becoming a hobby photographer, I spent years making a living as a professional photographer. But of course there was always the pressure of earning the necessary bread and butter. That's no longer an issue. I now use my photos to try to show people the variety and beauty of the National Landscape of Southwest Friesland. This area has so much to offer, such as: various types of landscapes, nature areas, panoramic views and lakes, large and small. But equally the cosiness of characteristic and picturesque villages and towns where the historic past and modern present coexist.
Getting to know the jewels
The area can be roughly divided into a clay, peat and lakes section, the IJsselmeer lake coast and a moraine landscape. Besides impressive countryside, there are also many historical elements in the landscape. Some are clearly visible to everyone, but some can be subtle and secluded. This National Landscape has been my work area since 2005. From 2008 to 2016, I was also a regional ambassador and I spent those years with great pleasure, giving presentations in many villages and towns of Friesland. I'm therefore familiar with all the jewels and I love the challenge of polishing them up as beautifully as possible by recording them just at the right moment. That allows me to share their beauty.
Discoveries by boat, bicycle or on foot
I would really advise exploring the National Landscape by boat in order to experience the landscape and countryside from the Luts river and on the lakes. The water and wind will add extra dimensions to your perception of this area. Anyone who'd like to walk the shores of the IJsselmeer lake will be delighted by the many beaches. You'll even find saltwater shells here, a remnant to remind us of the former Zuiderzee. A large and rugged inland sea that was transformed into a tamer version and renamed the IJsselmeer, upon construction of the IJsselmeer Dam (Afsluitdijk) in 1932. Nowadays, this is a freshwater lake, which is suitable for swimming. If you're looking for even more diversity in the landscape, I suggest you head further inland, on foot or by bicycle.
Inland, you can see for yourself how peat areas, clay peat areas, clay areas and moraines are all alternated. A must-see for anyone interested in old elements of the landscape and diversity of the flora and fauna. It is also an El Dorado for birdwatchers. Flamingos can regularly be spotted on the shores of the IJsselmeer lake near the Steile Bank nature reserve. A number of the nature reserves have birdwatching shelters, such as the Sondelerleien and It Swin near Elahuizen. And so the National Landscape of Southwest Friesland invites each and every one of us to undertake our own unforgettable visit.
Further information?
For further information, or for cycling and walking routes, check out the Mar en Klif visitor centre in Oudemirdum. Or why not join me on one of my explorations of the National Landscape, by registering on my website: www.jantijsma.nl
National Landscape
In 2006, this area was designated as the National Landscape of Southwest Friesland by the Dutch government. This status was gained thanks to the combination of cultural-historical and natural elements. There is a unique relationship between nature, height contours, land use and development here.
Mar en Klif
The visitor centre Mar en Klif features an extensive exhibition about the National Landscape of Southwest Friesland. Here too, they can advise you on exploring the landscape on foot, by bicycle or by boat.